The Impact of COVID-19 on Partner & Prospective Marriage Visas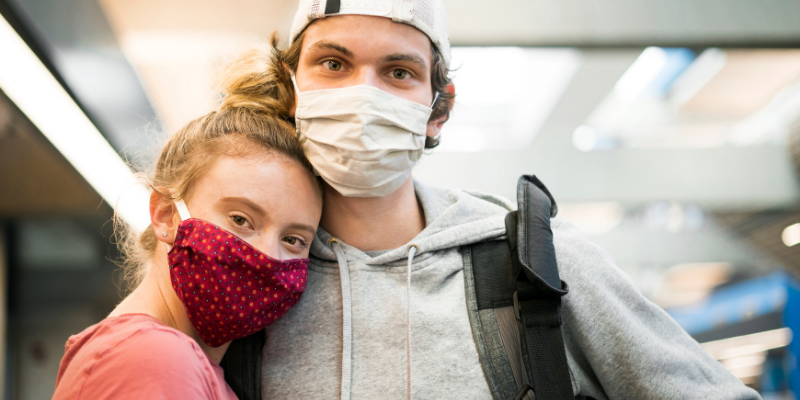 Australia closed its International borders in March, 2020 in response to the COVID-19 pandemic.         
Since that time Australia has restricted entry for people other than:   
Australian citizens, permanent residents, and their immediate family members
NZ citizens who are usually resident in Australia & their immediate family members
Persons holding an Exemption. 
When travelling to Australia
All travellers are required to complete 14 days quarantine, other than flights from NZ  (passengers that have been in NZ for at least 14 days) 
You are required to complete of an Australian Travel Declaration at least 72 hours prior to boarding your flight.  
You must provide a negative COVID-19 test within 72 hours prior to their departure, with some exemptions.  
You must check with each State about their quarantine requirements.  
Passengers & crew must wear masks on flights & airports. 
These requirements may change at short notice so it is important to contact the Australian  Government Department of Health Website and check whether you can still travel to Australia.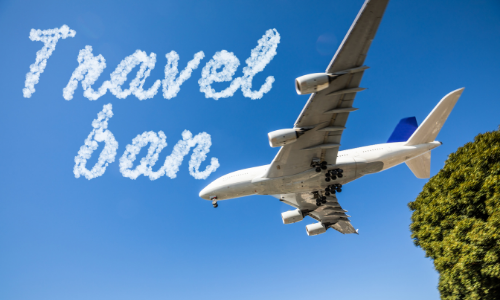 The Australian government put into place several temporary concessions to assist particular visa applicants during the COVID-19 pandemic.     There has not been any announcement when the temporary concessions will cease, but it is likely to coincide with the timing of when Australia opens its International Borders.  
Offshore Partner & PMV applicants can be granted onshore.    
Applicants for the Offshore Partner visa (subclass 309/100) and the Prospective Marriage visa (subclass 300)  are normally expected to be outside of Australia at the time of lodgement and grant of their visa, however the temporary concessions allow applicants that are already in Australia to remain in Australia when their visa is ready for grant.   
This means that applicants for the subclass 309/100 & subclass 300 visas who are visiting Australia and assuming all other visa requirements have been met, do not need to depart Australia for their visas to be granted.  
Automatic extension for some Subclass 300 Visas holders
If you held a sub class 300 visa and were outside of Australia at any time between 6th October 2020 and 10th  December, 2020 Immigration have automatically extended your visa validity  until the 31st March, 2022.    
Subclass 300 Visas validity between 9 to 15 months. 
Holders of Prospective Marriage visas (PMV) are usually expected to make their first entry into Australia within 9 months.     
The good news is that , from the 27th of February, 2021 PMV grants will be considered for longer visa validity allowing the 300 visa holder additional time of up to 15 months to enter Australia.  
Assuming that it is possible to arrange flights to Australia, the bad news is that PMV holders are not considered to be "immediate family"  and therefore need to obtain an "Exemption"  prior to their entry  Australia.    This is discussed in more detail in our Blog "COVID & Prospective Marriage Visa holders."   
Refunds for some PMV & Partner visa applicants 
You may be eligible for a refund of the Visa Application charge if: 
your Prospective marriage visa ceased while you were Overseas, AND  
You were unable to enter Australia because of COVID-19 restrictions, OR 
Immigration extended your visa under Regs made on 10/12/2020 and you wish to cancel your visa. 
If your subclass 300 visa ceased between 20 March 2020 and 5 October 2020, the payer of the VAC may be eligible for a VAC refund: 
if your visa ceased while you were outside A/A.
OR
you were in Australia & you were unable to marry your sponsor before your visa ceased because of restrictions imposed as a result of the COVID-19 pandemic. 
eg: Quarantine Requirements, Intrastate or Interstate Travel Restrictions.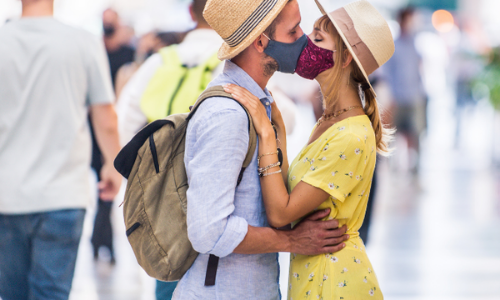 Priority to Onshore Partner Visa Applications 
Department of Home Affairs have a planning level of 72,000 Partner visa grants for the 20/21 program year.   With the closure of Australia's International Borders, the majority of those places went to Onshore Partner Visa applicants and also the Offshore 309/100 & Prospective Marriage grants that are already in Australia due to the above-mentioned concessions.      
Offshore Partner Visa Applicants
Unfortunately,  the above concessions and priority for Onshore Partner Applicants is not good news for the Offshore Partner & PMV  applicants who continue to languish Overseas with very little prospect of their visas being granted in the near future. 
According to the Department's published processing times for Offshore Partner visas, is taking approximately 18 to 23 months for finalization of the subclass 309 visa. However,  many offshore partner visas are well beyond the average processing times.      The Department have also been somewhat more flexible when requesting visa applicants to undertake medicals, character checks and biometric testing.   The lengthy processing delays for the Offshore Partner and Prospective marriage applicants is increasingly coming the topic of intense media and Opposition members attention.      
Who is an immediate family member?
Only '"immediate family members" are able to enter Australia without out an Exemption.  
You are considered to be an immediate family member IF you are: 
A spouse
A de facto partner
A dependent child
A legal guardian 
This would normally include holders of: 
Partner Visa – subclass 100/309,  801/820 visa
Child – subclass 101, 102 or 445 visas 
These visa classes are considered to be an immediate family member and DO NOT need an Exemption.  
Unfortunately,  applicants for the Prospective Marriage Visa (subclass 300) are not considered to be an immediate family member.    So, this means that even IF your PMV visa is granted whilst you are offshore, it is necessary  to apply for an EXEMPTION to enter Australia.   
How do you apply for an Exemption?  
IF you hold a Prospective Marriage (subclass 300) visa you must apply for an EXEMPTION. 
Requests are  assessed on a case-by-case basis and you MUST provide proof of your relationship.      
Exemptions can be submitted through the DOHA Portal. There is no fee, and you can apply multiple times.  
It is important to remember that Immigration are also assessing whether or not you are an "immediate family" member and you should not under-estimate the quality and quantity of documentary evidence required when requesting an Exemption.  
If you are married: 
your marriage certificate or other evidence that your marriage is valid in Australia.    
If you are a de facto partner:  
proof of your de facto relationship.
If you would like additional information about meeting the "Relationship" and other requirements, then register for our free webinar called "Exemptions & Covid-19".   
This information is accurate at 1st July, 2021 and subject to rapid change by Australian government so it is important that you contact to ensure you are up to date.   The latest information about Exemptions can be found on the DOHA Website.